Hey There! As some of you may already know, me new novel/sequel is out: When Girlfriends Step Up. It officially launched yesterday on Amazon.com. I'm extremely excited about this particular book as it was not only a major labor of love from draft to publication, but it got quite the praises from my beta readers and editor. (I'm still glowing!) They also did a fantastic job at helping me polish this baby. So, without further ado, I hope you readers enjoy this sequel if you happen to pick it up. Currently it's only available through Amazon.com and in ebook format, but within the next month or month-and-a-half it'll be available in paperback, too, on Amazon.
In celebration of my sequel's launch, I've made When Girlfriends Break Hearts FREE on Amazon today (Friday the 28th). So if you want a copy or think a friend or fam member might enjoy it, let them know the ebook is F-R-E-E today!!
With free on the brain…guess what else is going on in the free/giveaway world?
Well, I'm currently in the midst of The Girly Book Blog Hop via the fab fellow author, Libby Mercer. It's not only a lot of fun hopping from blog to blog to read about Sensational Secondary Characters (the Blog Hop topic), but it's also super duper cool to enter some neat contests and giveaways.
What's being given away? Ebooks, gift cards to all sorts of places, and much more! What's my prize as part of a hopping blogger? I'm giving away a $10 Starbucks gift card to the reader who goes HERE, checks out the Blog Hop, then heads over to my Facebook Page (don't forget to "Like" it!) and leaves a comment about the tasty coffee/tea beverage of their choice. That's it! You could win… AND, if you want to up the ante with your chances to WIN, email me your receipt of your When Girlfriends Step Up purchase (the new book!). Proof of purch will give you 3 bonus entries.
The Hop runs until October 1st so you don't want to miss out. Get to hopping my ladies and gents! If you've never done a hop before, or need a refresher, click HERE as my hop post has all the details and it'll point you in the right direction to all of the happy blog hoppers.
Free Ebook of When Girlfriends Break Hearts… Chance to win a $10 Starbucks gift card… Opportunity to win lots of other cool and free stuff… A new When Girlfriends… book out! My-oh-my. So much fun on a Friday my head might burst!
Before I head off I wanted to say 'Thank you!' to the following sites who have been so kind to feature my WGBH freebie. Thank you! (PS: Readers, if you want to find ebooks that are on free promo check out these sites!)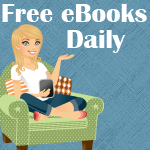 And, thank you, readers! I've heard that some have snagged my freebie and even my new release. You rock!
Have a great weekend and enjoy that hop. And good luck with the winnings!
Happy Reading!